OWN A PROPERTY @ DENKA BUSINESS CITY, NEW OWERRI, IMO STATE.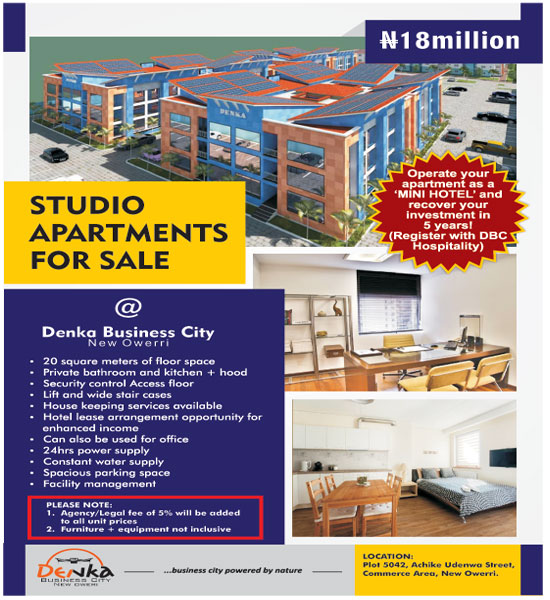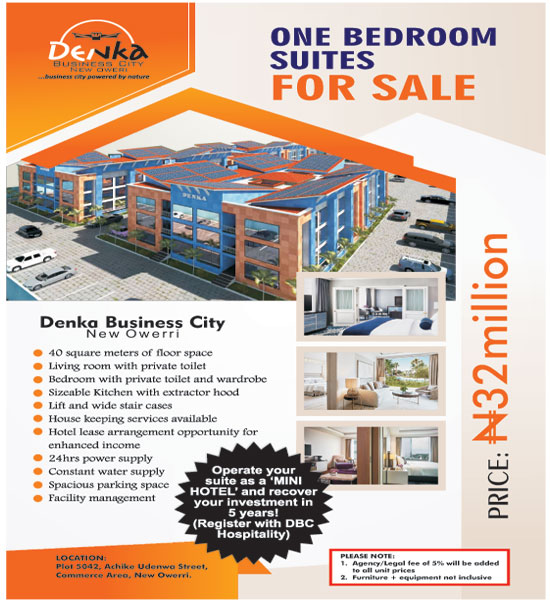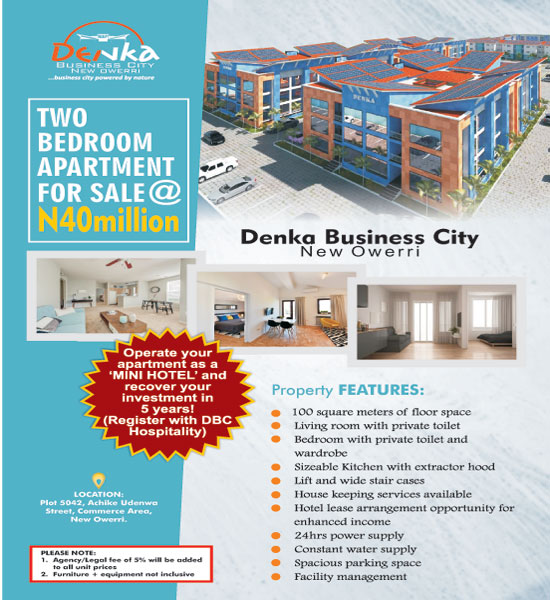 Denka Business City, New Owerri is proposed to be a contemporary and elegant commercial solar city which is situated in the trendy and prestigious part of New-Owerri.
Occupying over 2.1 hectares, it is ideally situated about six blocks away from the popular Imo Concorde Hotel, adjacent to MIMI's Place and directly opposite the new Everyday Supermarket.
It is also bounded on the North by the Imo State House of Assembly Complex.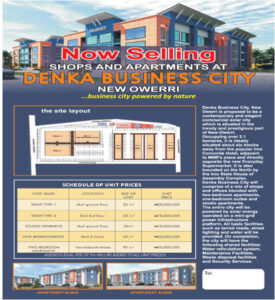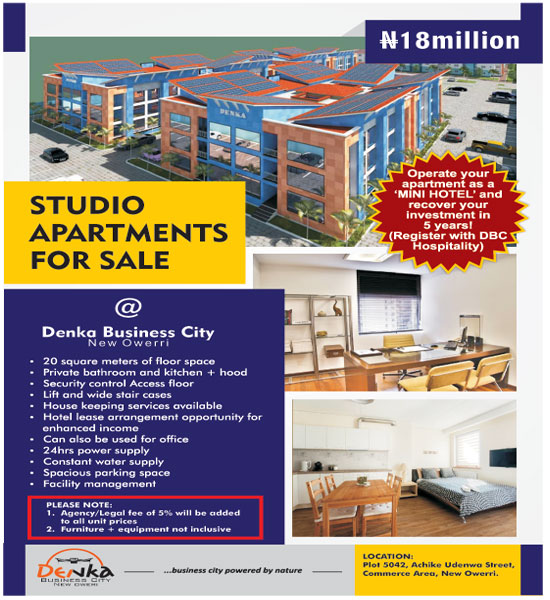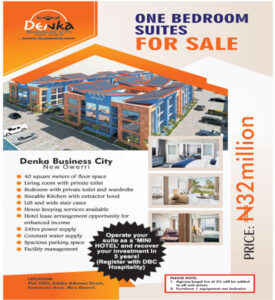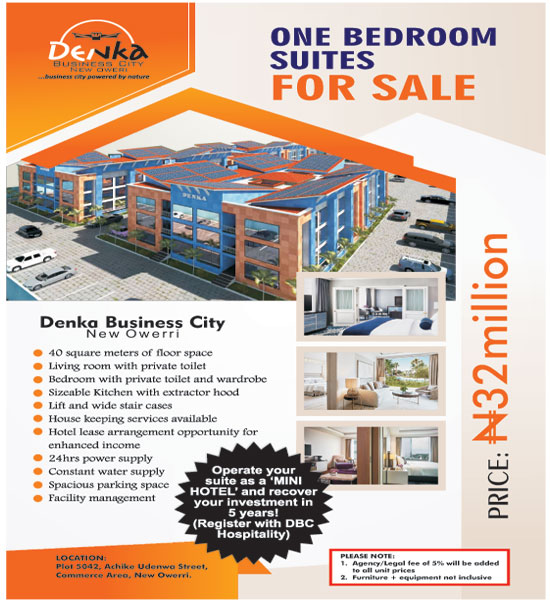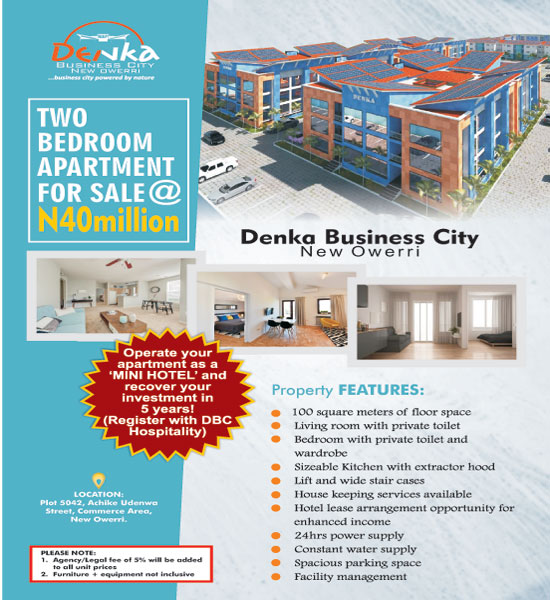 INTERESTED? FILL-IN THE FORM BELOW
TO EXPRESS YOUR INTEREST